Wyvern ESU visited Braggers Wood Campsite over the last weekend in January.
They enjoyed the luxury of staying indoors in the recently built Beech Lodge, with bunk rooms and a well equipped kitchen.
On Saturday they went cross-country Quad-Biking and had a thrilling (although muddy experience!)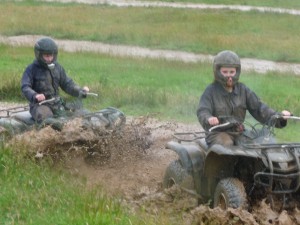 On the way back they stopped at a swimming pool for a shower and a swim in the warm pool.
Sunday consisted of a trip into Bournemouth for a game of Laserquest and a McDonalds before travelling home.