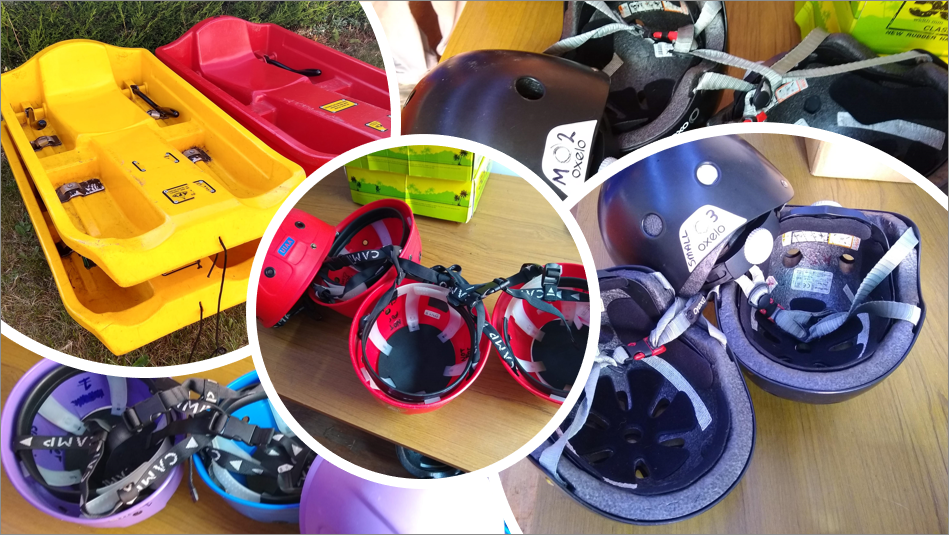 Booking Fee : £20 per evening session, £30 for Day / Weekend
(Payment in Advance or Pickup)
Grass Sledge Booking FAQ
16 Safety Helmets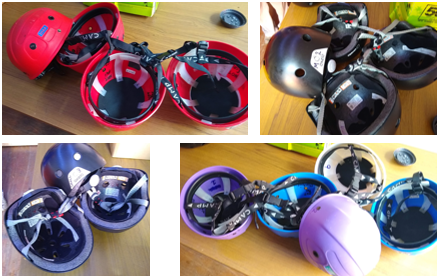 x9 CAMP AnySize helmets
x4 Medium Black Cycle helmets
x3 Small Black Cycle helmuts
4 Trioll Grass Sledges
x2 Yellow Trioll
x2 Red Trioll
General Kit Booking FAQ
How do I Pay
Preferred: Electronic payment
Payment details:
Bank: LLoyds Bank
Name: Kennet District Scout Council
Sort code: 309089
Account No.: 55222268
Reference: {invoice no.} – {equipment}   i.e.  492548-Minibus
Alternative: Group / Personnel Cheque payment
Payment details:
Cheque Payable to: Kennet District Scout Council
Reference (written on Back): Group & Invoice number
Send to:  Brian Soulby, Oakhaven, Kendrick Road, Newbury, RG14 6PW

Kennet District Stores
The District Stores is currently located on the Greenham Business Park near the Venture West building.
Google Map of location and 'best route' through the business park below
Kit Collection
Generally the booking secretary will make arrangements with you at point of booking confirmation or closer to the time of hire.
Collection in most cases will be from the district stores, however in some circumstances where back to back books happen it makes more sense for you to collect from the previous hirer… again the booking secretary will advise on who to contact if this happens.
NOTE: Kit Collection is by appointment ONLY, you will not be allowed to just pickup the keys.. so please don't ask!
When do I pay
It is expected the booking will be paid for ASAP after having received confirmation of the booking being accepted.
If payment is not received and another request comes in for the same slot, you will be at risk of loosing it.
Note: Booking is not fully confirmed until payment or deposit has been received.
---
Grass Sledge booking request form